Green Taxi Insurance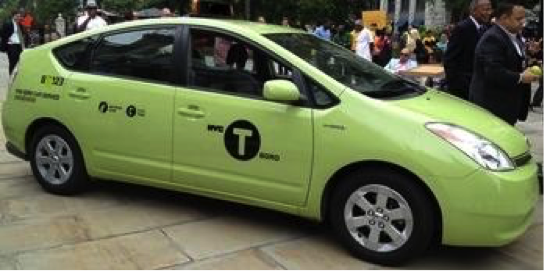 What Is A Street Hail Livery or Green Taxi?
A Street Hail Livery (SHL), also known as a Green Taxi or Outer Boro Taxi, is a licensed for-hire vehicle (FHV) in New York City (NYC) that may pick up passengers either by dispatch or by hail on the streets in outer boroughs (Queens, Bronx, Brooklyn, and Staten Island) of NYC. SHLs are permitted to accept passengers by hail in all areas of NYC except (i) Manhattan south of 96th St and West 110th St and (ii) the New York City Airports. SHL vehicles are also known as Green Taxis because these vehicles are painted in a unique apple green color as required by the NYC TLC.
Do I Need Street Hail Livery or Green Taxi Insurance?
Yes. In addition to having TLC plates and registration, the TLC requires all SHL vehicles or Green Taxis to have SHL vehicle or Green Taxi insurance coverage. Green Taxis must meet the TLC minimum liability coverage requirements which are set at $100,000 per person, $300,000 per accident and $200,000 in personal injury protection. Green Taxi drivers are also subject to NY Worker's Compensation insurance laws – which require coverage for drivers operating another permit owner's vehicle.
How Do I Purchase Street Hail Livery or Green Taxi Insurance?
For nearly 50 years, Pearland Brokerage has provided TLC insurance quotes to thousands of New York City TLC Drivers and TLC Vehicle Owners. Our experienced insurance brokers have a complete understanding of the insurance requirements for SHL drivers and Green Taxi owners. We quote SHL or Green Taxi insurance coverage through all the major carriers to find the right insurance policy for you.
Ask us how you can save 5% - 10% off your premium with a dash cam.